vários.
Merak etiyorum. ("Whatever the case, this is heading towards escalation. We're past the brink.", diz
Iyad El-Baghdadi, um libertário islâmico. I don't know where he comes from but this seems to be unfortunately clear. escalation has been a fact.

)
Benim Türk öğretmeni Ankara'dır, arkadaşlarım hakkında endişeleniyorum. Siyasi durum ciddi, savaş tehlikesi büyür. Portekiz uzak fakat saldırı gazetesinde olduğunu. Milliyet'te: Lanetliyoruz. Hürriyet: Lanet Olsun: Cumhuriyet: Devletin kalbine bomba. Bugün üzgün sözler öğreniyorum.
Her gün... Türk biraz.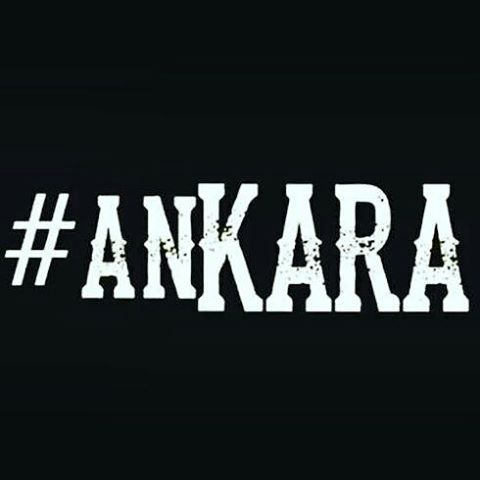 HATUNUMUN GÖZLERİ ELÂDIR DA...
Hatunumun gözleri elâdır da
içinde hâreler var yeşil yeşil:
altın varak üstüne yeşil yeşil meneviş.
Kardeşlerim, bu ne biçim iş,
şu dokuz yıldır eli elime değmeden,
ben burda ihtiyarladım,
o orda.
Kalın, beyaz boynu kırışan kızım,
imkânsızdır ihtiyarlamamız bizim,
etin gevşemesine bir başka tâbir gerek,
zira ki ihtiyarlamak:
kendinden başka hiç kimseyi sevmemek demek.
1947
Nazim Hikmet